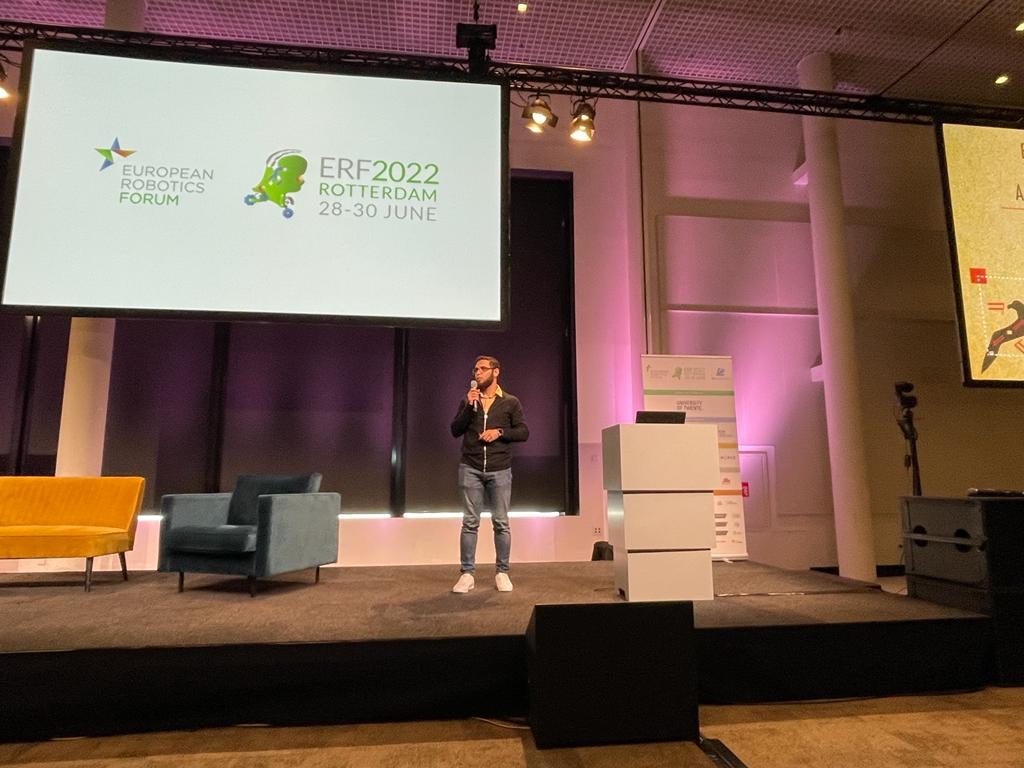 Ramy Rashad has been selected as a finalist for the Georges Giralt PhD Award 2022 presented at the European Robotics Forum, organized by the University of Twente at Rotterdam.
Ramy's dissertation, conducted at the Robotics and Mechatronics group and supervised by Stefano Stramigioli and Frederic Schuller, was selected as one out of six best theses defended at European Universities in 2021 from all areas of robotics.
A link to the dissertation can be found at https://doi.org/10.3990/1.9789036551137
The European Robotics Forum 2022 (ERF2022) is the most influential meeting of the robotics community in Europe that covers all aspects and current themes related to the field of robotics. Researchers, engineers, managers, and a growing number of entrepreneurs, businesspeople, and public funding officers from all over Europe come together to discuss technology push and market pull and how innovation in robotics and robotics-related AI can be accelerated.